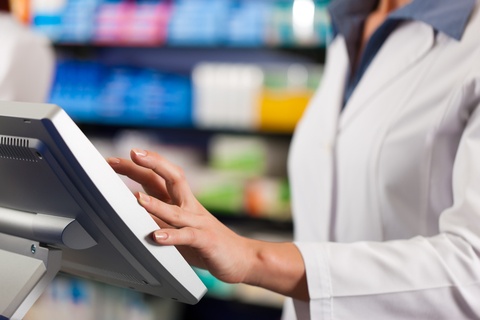 Automating pharmacy processes, procedures, and workflows saves time and increases accuracy. It's a simple enough concept. But you can't automate everying. And you probably shouldn't want to. There's an almost invisible line between too much and not enough. Automate too many things and you lose the personal service that makes your pharmacy great. Not enough, and you won't have enough time or energy to even think about customer service.
It might be overwhelming if you're just starting to rely more on technology to help you streamline processes in your pharmacy, but it really doesn't have to be. Here are some easy pharmacy point-of-sale based automations to start with that will make runing your pharmacy much easier.
Reporting – Reviewing reports probably isn't your favorite thing to do, but it's a necessity for any business. And while you can't take all of the work out of reviewing your business metrics, inventory anomalies, product movement and whatever other data you need to see, you shouldn't have to think about actually running your reports every day. You should be able to simply build your reports and set them to print or email automatically each night after close of business. That way, their ready to go when you are.
All things A/R- If you're running any Accounts Receivable processes manually, you're probably experiencing some frustration. It should be easy to automate AR billing, statement creation, and even mailing and emailing statements. Check out this past article on how POS automation can relieve your accounting headaches.
Loyalty – Little paper punch cards for your loyalty program may not seem like a big drain on your time. And you're right, they probably aren't. But they certainly aren't doing much for the success and growth of your pharmacy either. Running your loyalty program through your pharmacy POS system makes a lot more sense. And, a good deal of the process can be automated, from point accumulation to rewards and reporting.
If you think about the time you currently spend with backend processes that don't really benefit from manual completion, you'll probably find there's a lot of time on the table to be freed up. Starting with these 3 easy processes may just open the door to many more opportunities in your pharmacy.
{{cta('b3bf0e71-0b43-4ca5-b556-6957742ca00a','justifycenter')}}