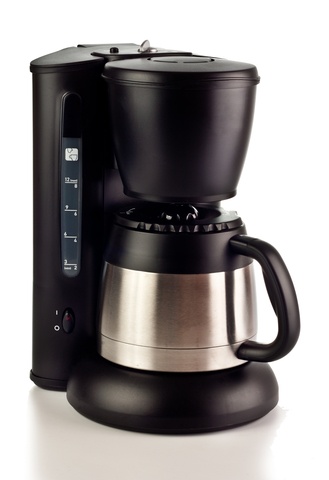 When you have a cold, there are a set of symptoms that go along with it. If your computer has a virus, you may notice a decrease in performance. If your coffee maker suddenly started producing sludge instead of liquid, you'd likely come to the conclusion there was something wrong with it. Symptoms are our cue that something isn't right.
In each of these cases, you would treat the symptoms accordingly to make things better. You'd take a cough suppressant to get through your day, have someone clean the virus off of your PC and install new anti-virus software. And finally, after hitting the nearest coffee stand for a caffeine fix, either clean or replace your coffee maker.
So why would you act any differently when it comes to your pharmacy business? Whether you're recognizing them or not, there are key indicators in your pharmacy that can tell you something isn't quite right.
Long Lines – My mother used to tell me "patience is a virtue". (In fact, if I'm being honest, she still does.) Of course she's right about that, but it's not a virtue that consumers like to display. Long lines are one of the biggest culprits of poor customer satisfaction, which makes sense considering we live in an era where we can order almost anything we want on Amazon and have it in 2 days or less. So if the wait for customers to checkout is lengthy, you have a problem that needs to be fixed. Here's what you can do:
Make sure you are staffing appropriately. Review transaction volume based on the time of day so you know when your store is busiest.

Review processes. Long lines may not be a matter of busy, and instead may be due to

in

efficiency

. Are you collecting 5 signatures when you could only be asking for 1 or 2 at the register? Are you having to run back and forth trying to figure out if you've grabbed all of a

customer's

prescriptions because the POS system isn't telling you? If your transactions don't flow smoothly, easily and quickly, you may need to address the checkout process.

Add registers. Sometimes you just need an additional checkout lane. Even if your space is limited, this is a simple fix with options for all-in-one systems, small form factor PC's, or the

EvolutionPOS V2 tablet for a more mobile point-of-sale.
High Employee Turnover – Having a personal relationship with customers can definitely offer your pharmacy a competitive edge, but that relationships will never develop if you experience a high rate of employee turnover. Not to mention the expense of constantly training new employees. Making your employees jobs easier by providing the right tools and training from the get go will make it easier for you to hire and retain reliable pharmacy staff.
Unknowns – Yes, even what you don't know can be a symptom of something being wrong with the bigger picture in your pharmacy. If you don't have easy access to important business metrics, you need to take a closer look at your reporting capabilities. Here's a look at 10 of the best POS reports to use in your pharmacy.
Being aware of your pharmacy's weaknesses is the first step towards making changes for the better but you may not always see shortcomings at first glance. Learn to look for symptoms, and work with technology partners to treat those symptoms, and you might just stop a problem before it gets out of control.
{{cta('9fa874ac-8fe6-4066-a42b-761469cf1273′,'justifycenter')}}