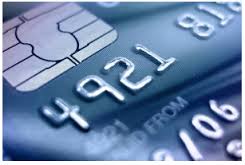 The level of customer service that your pharmacy provides plays a major role in the overall success of your business. A exceptional customer experience can elevate your pharmacy to the next level so we often focus on ways to make that experience better, more convenient, easier and more unique.
But believe it or not, customers do care more than just service and convenience. While these factors are important, they don't mean much if your customers don't trust that their information will be secure with your pharmacy. From personal information to credit card information, your pharmacy has a lot of data to protect and the potential costs of not doing so are extremely high.
Pharmacy point-of-sale solutions can give you a leg up when it comes to securing customer information. Every sale in your pharmacy runs through your registers, so ensuring that data handled there is secure is a good place to start.
Point-to-Point Encryption – It's a common misconception that the implementation of EMV will protect your pharmacy from the data breaches that seem to plague the retail world these days. In fact, EMV protects the cardholder and issuing banks by preventing the use of cards that are fraudulently counterfeited based off of stolen card data. However, using point-to-point encryption (P2PE) can help you create a more secure card processing environment. P2PE means that the card data is encrypted at the swipe and is not decrypted until it reaches the processor. Card data never touches your point-of-sale system meaning there's no card information in the system to be compromised.
Tokenization – Many pharmacies offer mail order as a service to their customers. When an order is processed, a credit card on file is used as the method of payment. Convenient for the customer and easy for the clerk. But the method in which that credit card information is stored requires some scrutiny. Writing down this information, even if it's securely stored in accordance with PCI Compliance regulations, is less than optimal, and information stored on PC's has to adhere to strict encryption standards. For these reasons, tokenization is becoming a very popular option. Instead of storing the credit card information in your pharmacy, you enter the card information to be sent to your credit card processing company. In turn, they provide a token that can be attached to the customer record at the point-of-sale. Then, when you need to charge the card, you simply select the Token as the method of payment. It's simple and secure for you and for your customers.
Till Security – Something as basic as security features at the till can have far reaching impact on the security of customer information. Clerks should be automatically logged out of the POS application after a defined period of inactivity. Each clerk should have a unique login and password and be able to use a fingerprint log in to ensure quick access that cannot be shared between employees. Also, system access should be limited to job essential functions. Even simple settings like these can go a long way to making sure that no one who shouldn't have access to data does.
While point-of-sale can't resolve every worry you might have about the security of information in your pharmacy, it can certainly make things a lot easier. This means less time dealing with unpleasant regulations and more time working to improve your pharmacy in other ways. For more details about pharmacy security, check out our free E-Book of Point-of-Sale Security.
{{cta('1a677512-1e43-4485-8942-5a10a94eae53′,'justifycenter')}}