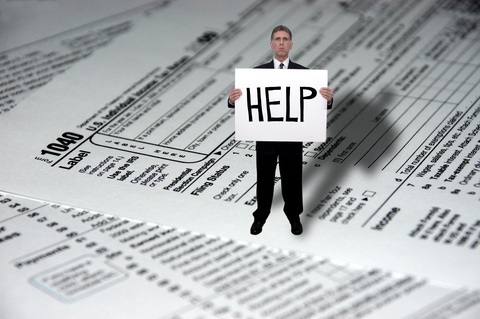 Tax Day is just around the corner. While we may dread the hassle of taxes every year as individuals, it's just one of the many accounting headaches that businesses have to deal with on a regular basis. You probably have an endless pile of paperwork that never seems to get any smaller.
While you might not be able to eliminate all of the paperwork that makes you crazy, you can relieve the stress and reduce the work involved using pharmacy point-of-sale. Here are just a few of the ways that POS makes your life just a little bit easier.
Accounts Receivable – If you offer house charges as a service, managing those accounts can be a big drain on you or your staff's time. Automating as much of that functionality as possible not only saves time, but reduces the likelihood of errors and helps you manage outstanding customer balances better. Accounts Receivable that's integrated with your point-of-sale system allows for easy charging with pre-set balance limits, quick payments to accounts, printing real-time balances on customer receipts, and easy processing for closing out a period. Add being able to easily see outstanding and overdue balances, along with an integration to VFI Statement Processing for printing and mailing statements, and you're well on the way to making that stack of paperwork a good deal shorter. BONUS TIP – Many customers like to go paperless, so why not email their statement, and save yourself some postage costs!
Payroll Deduction – Offering Automated Payroll Deduction as a service to employees is becoming more and more popular. Keeping track of those billings needs to be easy so paychecks are accurately debited so funds are collected properly. With integrated payroll deduction, your employees should easily be able to make purchases while minimizing the time it takes to manage those charges.
Reporting – Some processes just can't be automated. But the information you need to complete whatever accounting project you have on your plate should be easy to obtain. This is where robust reporting features come into play. Every dollar spent in your pharmacy runs through the point-of-sale and without easy to use reports, you'll be feeling some pain when you go looking for information about those sales. Use your pharmacy POS system to run automated reports, either pre-made or custom, on the schedule you need. Have the information you need on hand rather than having to dig for it and waste time.
Saving time means saving money and improving pharmacy profitability. That's a good enough reason for any pharmacy to try automating a few processes. If you need more, take a look at your accounting related to-do list. If you'd like that list to be shorter, RMS is ready to help.
{{cta('c7573aba-5f00-412a-ab9e-aa82c7960597′,'justifycenter')}}