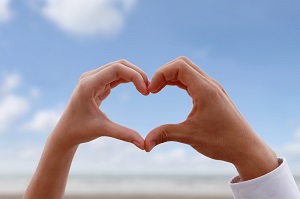 Earlier this year, I was planning a weekend getaway with a few friends. We had our destination all picked out and were looking for a place to stay. This is when I heard about Airbnb for the very first time, as I was treated to a passionate discourse on my friend's recent use of the service on a trip to New Orleans. I raised a skeptical eyebrow as she told me about how it worked. Have a place people can stay? Become a host. Need a place to stay? Well there are lots of options to choose from
But she was emphatic. Airbnb was awesome. It was easy to use and cost effective. And apparently her opinion was not an isolated one as Airbnb now has over a million rooms to offer around the world. That's pretty impressive for what is admittedly a slightly odd service that has only been in existence since 2008.
So how exactly did they do it? How did they become so successful in such a relatively short period of time in a market where the competition is comprised of major hotel chains and well established websites?
The answer probably lies in experiences just like mine, where a friend, acquaintance, or business associate was so over the moon with their Airbnb experience that they shared that experience over and over with anyone who would listen. A quote from Airbnb's Engineering Manager, Jason Bosinoff, probably sums this up best, "It's better to have 100 people love you than 1,000 people like you". This is a powerful statement and if you truly subscribe to this as a core belief of your business, I think you might see some growth of your own. But how? How do you go from like to love in independent pharmacy? Here are 4 ways to turn a happy customer into a raving fan:
1) Empower your employees – You are not the only one responsible for your customers' satisfaction. Every pharmacy employee should feel accountable for every customers' experience because they all contribute to it in one way or another. Whether it's stocking shelves, assisting behind the pharmacy counter, making deliveries or running the cash register, if everyone doesn't do their part the customer experience will suffer. Empowering your employees to make decisions and take action as needed will have a powerful impact not only on how effectively they serve your customers, but how passionate they are about their jobs. They have to feel like they can make a difference before they'll take the step from good service to great service to above and beyond.
2) Be indispensable – Pharmacy today is about more than filling prescriptions. Creating a relationship with customers and being a part of their healthcare team is a great way to make sure that your customers will be telling everyone why their pharmacy is the best. After all, they just won't get that kind of service at the chain drug stores.
3) Be unique – We often refer to the competition as "big box stores". We say that for a reason. As an independent, it's to your benefit to think outside of the box. Both in the products you carry, like soaps and candles from a local artisan, and in the services you provide. Think curbside pickup and the ability to checkout customers anywhere in your store.
4) Reward your customers – One article sites a successful rewards based referral program as being a part of Airbnb's success. While it's harder to measure whether customer referrals are converting to new customers at a brick and mortar retail business, you can entice customers with a customer loyalty program. Create reward levels to recognize your most frequent shoppers.
It's a great feeling to have customers that truly love to return time and time again to your store. And those same customers can also help your business grow in leaps and bounds.