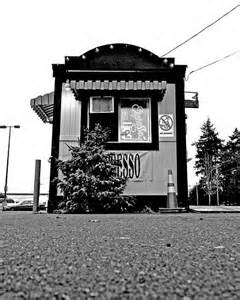 My favorite thing about getting up in the morning is knowing I'm going to see Tina. No, Tina is not my daughter, mom, or best friend. Although I do consider her high up there, right next to everyone's all-time favorite boy band NSYNC. Tina is my local coffee shop barista and has been for the past 4 years. To be honest, the coffee isn't the reason why I go back. She is always so pleasant and goes out of her way to greet me whenever I drive through her little beige and white stand on my way to work. By Tina providing me with exceptional customer service and such a positive attitude, I really can't see myself going anywhere else to spend my hard earned money on coffee.
Although, I'm new to RMS and the pharmacy industry, I've worked in retail management for the last 6 years. In that time, I've noticed that the most important aspect of any company is the people. Your customers are a big part of that, but your employees are your most valuable asset. Your team is usually the first to deal with customers, and how those employees represent your brand and image depends a lot on your involvement with them. Bearing in mind how important customer service is, many companies do an awful job at managing them, which impacts companies in so many ways.
A lot of time and money is invested in hiring and training new employees, yet so many of those employees are not dedicated nor are they interested enough to stay with your pharmacy long term. That can not only affect your reputation but also lead to severe financial loss throughout the course of their employment. I found it extremely frustrating how non-dedicated employees can have a negative influence on everyone in your employment, particulary those that go above and beyond. This forces your better employees to do extra work to compensate for the slack that the poor performers leave behind. As a manger, the only way I found possible to get out of these lose-lose situations was to motivate my entire team, to get them to give their personal best and work on developing each individual to their full potential by holding them accountable for their actions.
Here are a few ways to help inspire and build a strong team so that way, you are confident in your team and their customer service skills.

1. Capitalize on training
From what I've seen in my personal experience the main cause behind bad customer service is the lack of proper training. An employee that doesn't know the answers to customer questions, or understands the business and products, can get very nervous, which will impact their customer service. Train your staff so they are knowledgeable and are able to handle the high volume of questions or concerns that may come up.
2. Trust and empower your staff
Your employees will not be motivated to perform their best if you don't trust their professional judgment and let them take care of your customers. You want to be able to make your team feel like it is their responsibility (because it is) to take care of your customers and be a part of running your business when you are not present. Watching them constantly and disapproving of their best judgments will discourage them. Make them excited to see you and talk about the great customer service you've seen from them.
3. Offer exciting incentives
Even the best qualified and wonderful employees will lose interest in their work if their successes go unnoticed by you. The easiest way to recognize their efforts is to say thank you for their hard work. This can take the form of incentives like a free gift card, team lunches, or a paid day off. Rewarding your high achievers publicly is one of the greatest ways to motivate your other employees without building a toxic work environment by pointing out mistakes in front of others. If you have to discipline an employee, it's best to deliver that message in a more discreet manner.
In addition, I honestly believe the most important factor in producing effective customer service between your pharmacy and your customers would be….
4. Technology
By providing your pharmacy staff with an up to date and easy to use point of sale system, you can give your employees the tools that they need to process customers' transactions quickly and efficiently. If you have outdated and slow technology it can ruin the customer experience by creating long lines, errors in transaction processing, or even worse, the loss of business.
At RMS we want you to be able to run your business as smoothly and efficiently as possible, and are here to help you grow and develop by using the latest and greatest technology to your advantage!
Jazmine Cabo is the newest addition to the RMS Family. Prior to joining RMS as our sales assistant, her background included extensive retail management experience and customer service. Jazmine grew up on a tiny island in the pacific and currently resides in Washington State.