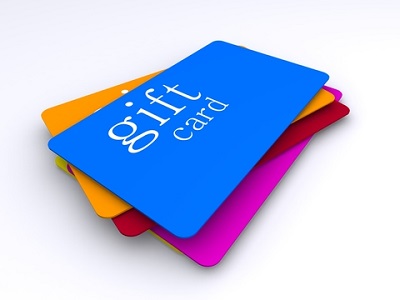 Every year, around September or October, we see a surge in calls requesting to purchase store branded gift cards that can be sold through RMS' POS systems. As retail pharmacies prepare for the holiday season they start to think about bumping sales with gift cards. This isn't necessarily the wrong idea. Gift cards are a popular holiday gift and that popularity is only increasing. But if you're only paying attention to gift cards from October through December, and ignoring them the remaining 10 months out of every year, you're missing out on a big opportunity for sales in your pharmacy.
If you need convincing, there are definitely some important facts and figures you need to take into account. This website has some great statistics about gift card purchases and spending. Here's a quick list of my favorites and why they benefit your pharmacy.
Despite what you might think, Birthdays are actually the most popular reason people buy gift cards. This makes stocking store branded gift cards a year round necessity.
Over half the people who receive a gift card come back multiple times to spend the balance. This is a built in start to a loyal customer. Not only are you reaching new customers when someone who's never been to your pharmacy receives a gift card, those new customers have to keep coming back. Take this opportunity to sign them up for your customer loyalty program so that the benefits keep coming.
Gift card recipients overspend their gift cards. Customers with gift cards buy more than they usually would because it's like a built in coupon. The best part for you is that it's a coupon someone else paid for. Most gift card recipients overspend their card balance by at least 20%. Of those that overspend 75% spend 60% more than the card value.
Gift cards are better than gift certificates. A quality, well designed gift card is way better than a flimsy piece of paper stuffed into an envelope. Stores that move to gift cards over certificates sell more of these items.
The gift card transaction doesn't cost anything. Many small businesses balk at the cost of having gift cards printed. It's an automatic hit on the value of the card because you had to pay to have those cards created. But once you have the cards, there are no transaction fees to use them. No credit card network taking a piece of your transaction. No interchange fees or chargebacks. It's a transaction that's completely processed within your Pharmacy POS system (at least with a POS from RMS).
Are you convinced yet? Ready to start selling pharmacy branded gift cards? Here's some even better news. It's really easy for RMS users. The Gift Card program is built into our Accounts Receivable functionality. We can even help you custom design your card: including store logos, photos, or artwork. We've done it all. We'll have the cards printed for you, help you add them into your POS system and you're ready to start selling them. When you sell a card, you just add the value your customer wants to purchase, and you're done. The card is recognized via a unique barcode on the back so redemption is as easy as accepting cash and your POS system also tracks the card balance.
When you're ready to get started, we're here to help!
{{cta('b3bf0e71-0b43-4ca5-b556-6957742ca00a')}}