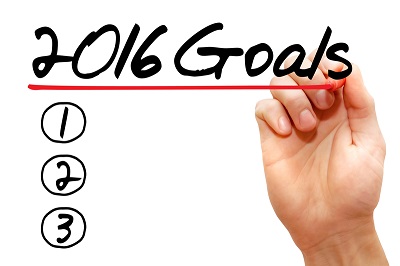 It's easy to get bogged down in this oh so busy time of year. Hopefully your pharmacy is crazy busy, making the days go by in what seems like minutes rather than hours. Add that to making your own personal holiday preparations and trying to spend some time with your family. Is there even time to sleep?
But even though it's busy, it's important not to forget that we'll soon be ringing in the new year and kicking off 2016. A time for fresh starts and new initiatives. It's time to think about what 2016 has in store for your independent pharmacy.
I know that goal setting can be difficult, and taking the microscope to your own business isn't easy either. So here are a few questions to ask yourself before the new year to help you set some fresh goals and plan for changes in 2016.
Will I meet my goals for 2015?

If not, what kept me from making my goalsl?
If yes, were my goals ambitious enough?

What do I wish I'd done differently in 2015?
What do I want to accomplish in 2016?
What changes to I want to make in 2016?
What changes do I need to make in 2016?
This week I encourage you to start thinking about these questions. If you get stuck, no worries. we'll be back before the new year with some ideas and goals for your independent pharmacy.
{{cta('5f4d7108-e993-4fef-84cc-7b68c7317886')}}