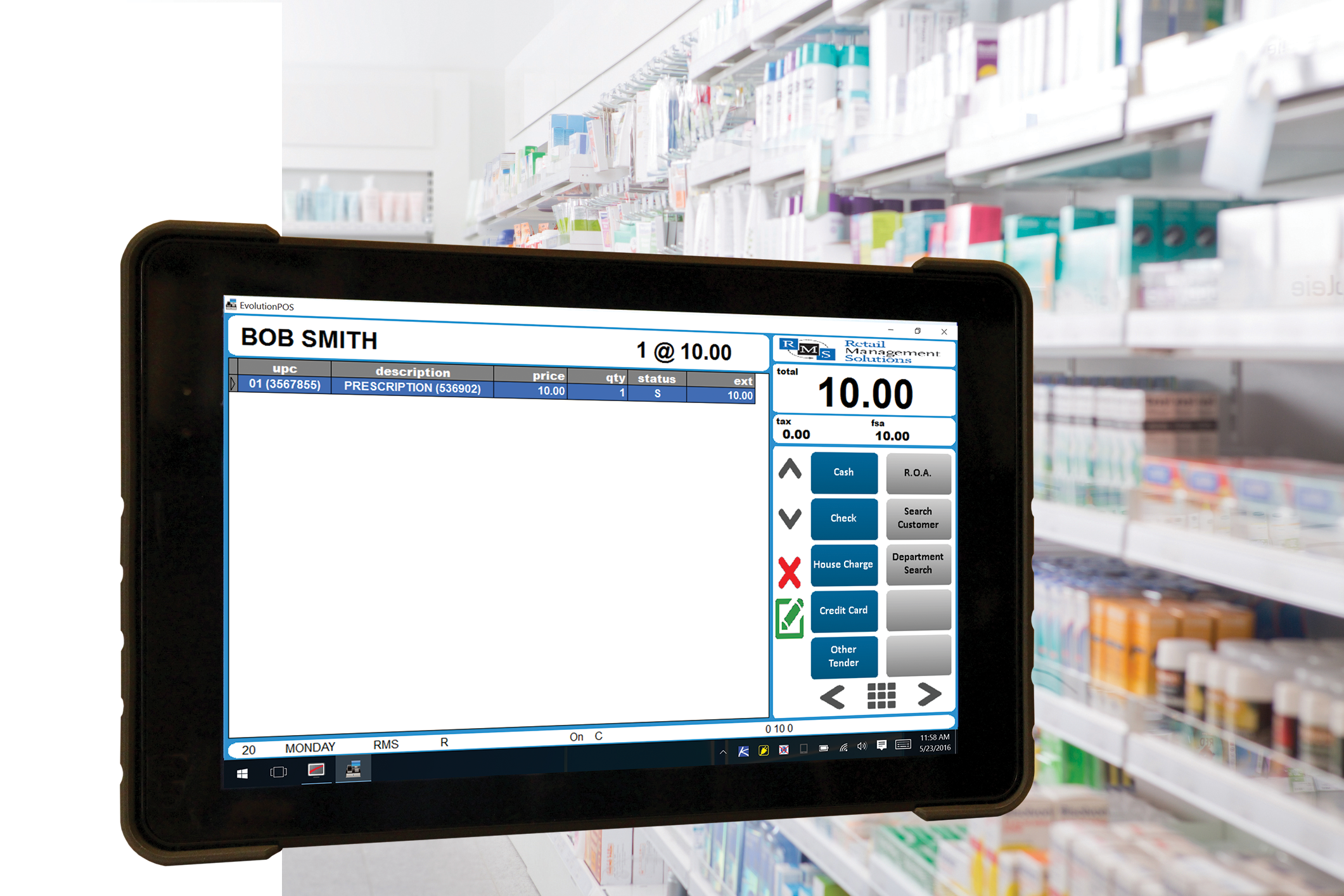 When RMS released the very first version of EvolutionPOS many years ago, it was the first of its kind in the pharmacy point-of-sale space. Even outside of pharmacy, major retailers had just barely started adopting mobile point-of-sale technology. Since then, a lot has changed. Mobile technology has become prevalent in all kinds of retail verticals, as well as restaurants. And, with last year's release of EvolutionPOS V2, mobile technology is becoming even more commonplace for pharmacies of all sizes, retail and outpatient.
If you're a pharmacy that has yet to adopt mobile technology, it might be because you're wondering if there's a place for it in your pharmacy business. You might not be sure if you'll get enough use out of mobile to justify the investment. Carefully weighing your options and considering all of the "what ifs" just makes sense. What situations or problems can mobile POS help with? And which solution is the best? Well, here are some "what ifs" to help you decide.
If you don't have a drive-thru, but you still want to offer that kind of convenience, the EvolutionPOS V2 tablet can pave the way by allowing you to implement curbside delivery. No more running back and forth to swipe credit cards and grab receipts. One trip out to the customer's vehicle and you're done.
If you do have a drive-thru and you want to capture electronic signatures without the hassle of cables, you need a mobile solution. Using a full on mobile till is an option, but you can also just add wireless signature capture to an otherwise traditional register setup.
If you're short on counter space, a more compact mobile solution like a tablet is the way to go. Mount your cash drawer wherever it makes sense and eliminate the rest of your point-of-sale footprint.
If checkout lines are too long and another traditional register setup doesn't make sense, a mobile point-of-sale option just might. You can line bust to take care of quick transactions and quickly reduce wait times for checkout.
If you're a hospital outpatient pharmacy and you're looking to implement (or streamline) a meds to beds program to increase patient adherence, look no further. Take the entire transaction bedside with a mobile POS solution.
If you want to personalize customer service, try unchaining your pharmacy staff from that front counter. Instead of point of sale, think point of service. Check customers out wherever the interaction happens.
If you want to improve the effectiveness of patient counseling, it helps to be able to chat one on one with patients without barriers in a private space. Mobile point-of-sale gives you the flexibility to have important conversations without having to think about technology barriers and restrictions.
If you just like the latest and greatest, and who doesn't? It's nice to have cutting edge technology. It can help to elevate the efficiency of your business and it makes a lasting impression on your customers.
Do you have a problem you're trying to solve, or a process you're trying to improve with technology, but aren't really sure what the best solution is? We'd love to help. Share in the comments below or contact our sales team today.
{{cta('5f4d7108-e993-4fef-84cc-7b68c7317886′,'justifycenter')}}