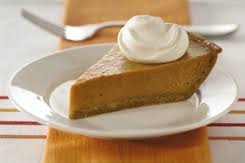 1 week until Thanksgiving and I am already having visions of a table laden with my mother's mouthwatering cooking, dreaming about my Grandmothers pumpkin pie and looking forward to a day reserved just to be spent with loved ones. But after the table is cleared, dishes washed and leftovers stashed away, it's time to face the music and realize that the busiest shopping season of the year, and the dreaded Black Friday, will soon be upon us faster than we can digest our extravagant dinners
So with one week to go it's time to start checking things off your pre-thanksgiving to-do list. Besides shopping for Thanksgiving Dinner or maybe getting some holiday shopping done before the worst of the crowds descend on Black Friday, you should also have a final checklist to make sure your pharmacy is ready for the busy season.
1) Have a game plan and share it with your staff. Unless your store is brand new, you most likely have a good idea of what the holiday season will mean for your pharmacy. Make goals, figure out how to get to them and pass that information on to your staff. For example, what's your sales goal for the day? How can your staff help your store reach that goal? Check out last year's sales numbers to get a good idea of where you should be.
2) Make sure shelves are well stocked, organized and faced properly. It's key that you have enough stock on the shelves to handle the uptick in business. If the space is empty, there's no guarantee that the customer will wait in line to ask about back stock or shop for alternatives. An empty space on the shelf could mean a lost sale.
3) Be prepared for any eventuality. Hopefully your holiday season will run smoothly from Black Friday all the way up to New Year's Day, but don't get complacent and allow yourself to get caught by surprise if things go wrong. What will you do in the event of a power outage, what if half of your staff comes down with the flu, what if severe weather keeps an important shipment from getting to you when you need it? Think about those things that are critical to your business, like transaction processing, staffing, and merchandising, and figure out a plan B in case Plan A hits a snag.
4) Determine any extended holiday hours. It's time to pull up last year's reports from your pharmacy POS system. Did you close at 6 but were still ringing sales at 6:15? If so, you might need to extend your store hours for the busy season. Your customers are just as busy and frazzled as you are so giving them some extra time to shop could help you bring in some extra sales. Conversely, did you open up at 8am and expect a rush, but your POS reports tell you that your first sale wasn't until 9:05? Adjust your hours accordingly and save on payroll if applicable. Which leads me to…
5) Pay attention to the staff schedule. Normal staffing hours may not cut it during the holiday season. And yes, you guessed it, more reports from your point-of-sale system can help you figure out the right staffing levels. You'll be able to identify peak times and slow times. If you see a time that is generally quiet in the store, make sure you have pre-assigned work for your staff like filling shelves from back stock and tidying the store.
6) Deck the Halls. Customers should know that your store is ready for the holidays the moment they walk in the door. This doesn't necessarily mean that you need to string up tinsel all over the place and hang mistletoe from the door jamb (although why not?), but simply placing your seasonal product in prominent places can help remind customers who may just be coming in for a prescription, that they can also check some holiday shopping off of their list while they are there. For example, put stocking stuffers up by the register and have a seasonal end cap as close to the entrance of your store as you can.
7) Have a plan to de-stress your employees. If you hire seasonally, you may have some new-hires when it comes to holiday craziness. Think about ways that you can make things a little easier for them. Organize a Black Friday Potluck or buy some special coffee for the break room. A quick break with some sustenance can make all the difference to a frazzled employee. You can also run reports to measure sales by employee to see how each staff member is performing.
8) Promote and plan for Small Business Saturday. This is becoming a popular shopping trend – the Saturday after Black Friday becomes the focus for shoppers to patronage local businesses. American Express has been talking this up for a few years now, and its a message that you and your local businesses should be talking up. Learn more here!
While your pharmacy may not have lines around the building like larger retailers this holiday season, it is likely that you'll be busier than usual. So make the most of the last days of relative calm and start making your holiday season plan today.
Karen Deckard came to RMS with a background in retail and customer service, and was initially brought on board as a Sales Assistant and managed IIAS certifications for RMS's pharmacy POS customers. Today, Karen works as a Customer Success Manager, striving to provide independent and institutional pharmacies with the tools and resources they need to succeed in today's competitive pharmacy market.
{{cta('62cbad77-0067-41bd-b7d4-67d819cbb283′)}}