A couple weeks ago, I wrote about a pharmacy I was visiting to do a photo and video shoot, West Cocoa Pharmacy. As I said previously, they opened their doors a few months ago, with no traditional registers, but with 2 of our EvolutionPOS mobile handheld devices. In doing so, this gives them much more flexibiltiy in how they interact with their customers and enhances their customer service.
I arrived with the video crew about 11am and I have to say, directing a video is a lot harder than I thought. There is a lot to consider – the lighting, the angle of the camera, whether a pharmacist's white jacket will be too bright for the camera, etc. But, in the end, it was a great day and we got some great footage.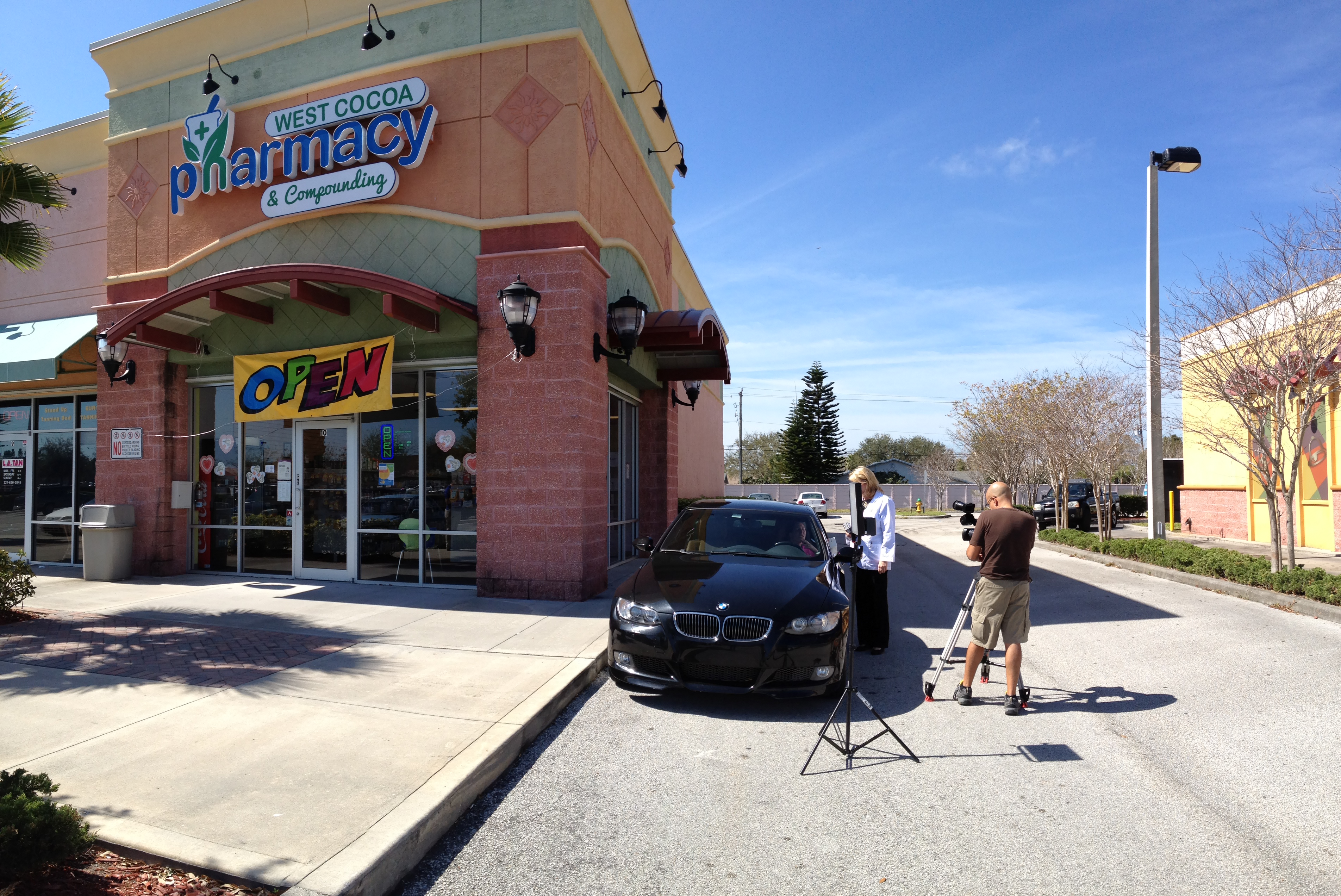 We shot excellent examples of how Dawn and staff are using the EvolutionPOS device:
At the pharmacy counter
Within the store aisle talking with a patient
At their patient counseling area
At curbside to offer easy pickup
At patient front-door when doing deliveries
Dawn and her staff were very gracious to allow us to take over the store for the day. They're great people, and very customer-centric, but not because I'm saying so, but because every patient that came in complemented her and her staff for the services they provide there. I have no doubt she will thrive in the years to come.
I hope to have the video published online either this week or next, so stay tuned to see how its possible for a pharmacy to run its business without traditional cash registers!

(You can now watch the full video here)
{{cta('13c80bf5-4a0c-4a19-8ebd-e9c9986cc8f4′)}}