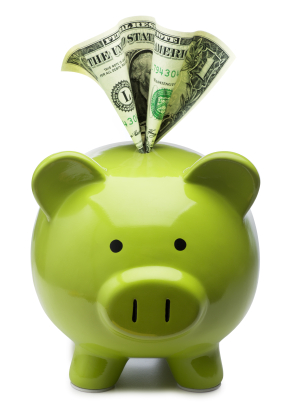 Not so long ago, I spent a majority of my days talking about FSA card acceptance and IIAS compliance. Anyone who went through the process in the early months of 2009 probably remembers the mass confusion, constant changes and general feeling of disbelief that most of us felt as the scope of the new IRS regulations governing purchases with FSA and HRA cards came to light. Even so, we traversed the maze and when the June 30, 2009 deadline came around we all breathed a collective sigh of relief as RMS customers continued successful processing of newly regulated health benefit cards. Of course there were a few kinks to be worked out here and there and new certifications continued to trickle through, but eventually FSA became a normal, manageable part of everyone's daily routine, instead of a panicked scramble to the finish line.
So where are we today? Believe it or not, I still talk with RMS customers about FSA every day. Adoption of benefit plans including an FSA/HRA card is on the rise and ignoring FSA can be detrimental to an independent pharmacy. Here are some of the top FSA concerns we see today and our advice on how to navigate today's IIAS landscape.
Do I still need to be a member of SIGIS? Yes. Even though the Eligible Product List for what a patient may purchase with their FSA card is significantly smaller than it was 4 years ago, SIGIS remains an integral piece of the FSA puzzle. In essence, they are the hub that allows all of your service providers (POS, credit card processor, card issuers) to work together. They provide RMS with the current (if diminished) list of eligible products so that we may push it to your system and they confirm certification eligibility for your credit card processor and Visa/MasterCard. They also place your store on a list of certified merchants which many benefits issuers use to determine card acceptance. As SIGIS created the certification process for the policies the IRS put into place, they remain the only comprehensive option for FSA card acceptance.
What is actually on the Eligible Product List? On January 1, 2011 the IRS removed many over the counter medicines from FSA/HRA Eligibility. Items such as cold medication, pain relief, stomach remedies and digestive aids and most other OTC medicine now require a prescription for purchase with a Health Benefit Card. Despite the dramatic drop in eligible products, many things do remain on the list such as bandages and first aid supplies, Wheelchairs, walkers and canes, contact lens supplies and diabetic supplies. If you are an RMS customer and currently a SIGIS member and you'd like to confirm whether an item is eligible, you can simply scan it at the register. An "S" will populate in the status column for any item that is currently on the SIGIS Eligible Product List. You can also click here to visit the WageWorks site detailing FSA eligible expenses.
I have FSA cards declining. What should I do? Random and unexplained FSA card declines seem to be the one thing that hasn't improved over the years. The unfortunate fact remains that for all of the rules and regulations that govern pharmacies, there isn't a lot to regulate how benefits issuers actually accept transactions. Some base it off of the SIGIS IIAS Certified Merchant List, some use the information and flags that your POS system sends with the transaction. If you experience a decline and call the card issuer and they say the card was declined because you "aren't certified" don't panic. About 99% of the time this isn't actually the case. An isolated decline with, for example, an II decline code actually means "Insufficient Funds" and KE means "Do Not Honor". These are actually responses generated because there is a problem with the card itself and not dissimilar to a decline of a regular credit or debit card. If you are concerned or curious, you can always call RMS or email us at iias@rm-solutions.com and we'll pull your transaction logs to determine the extent of FSA declines and make sure that there are not any deeper issues.
Whether you are an existing customer or considering adding a POS system for the first time, our FSA experts are happy to help with any questions you have. You can call us at 877-767-1060 or email us at iias@rm-solutions.com.