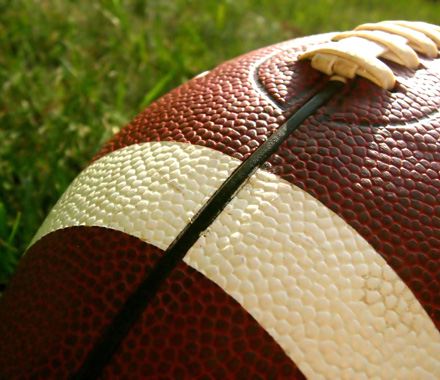 Football season is here again! After a long and busy summer, I am looking forward to fall days spent with good food, friends, and hopefully a good game to watch. While I usually only sit down to seriously watch my home team play, (Go Seahawks!) Sundays will usually find my house filled with the sounds of football games and anxious tallying of Fantasy Football stats. While I love pretty much everything about football season, I am definitely not a fan of the fact that for every touchdown and field goal celebrated, there's a stack of commercials to sit through. Which I absolutely, unconditionally loathe. So much so that I pretty much DVR everything so I can fast forward through commercials. But you just can't delay football. So at least 1 day a week, I have to live with being bombarded by advertisements of all kinds.
But as much as commercials drive me crazy, they do work. Even with as few commercials as I actually absorb, jingles and slogans run through my head during any given shopping trip. Advertisements stick with a consumer, and are successful for any number of different reasons. The tune on the jingle is catchy, or the rhyme is clever. But almost all of them have at least one thing in common. They exude confidence from the brand they represent. They say "This is what we do and we are absolutely the best at it" or something pretty close. Think Gillette's "The best a man can get", L'Oreal's "Because you're worth it", Hallmarks "When you care enough to send the very best" or the decades old Budweiser slogan, "The king of beers".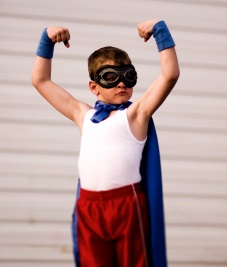 So it seems that when it comes to selling and marketing a brand or company, confidence is key. Perhaps it stands to reason that if you have confidence in your brand and believe in what you're selling, the customers will follow suit. Big corporations portray this confidence through national advertising campaigns. But how can a small business do it? Many independent pharmacies have a minimal amount of advertising, on a local radio station or in a small town newspaper, and some simply rely on word of mouth. But just because you don't advertise doesn't mean you shouldn't try and learn from these professional marketers. Let's break down some of the key things that any business, big or small, can do.
All of these companies know their audience and target markets. Of course a lot of time, money, and research goes into obtaining this information. For independents it's actually a lot easier. In most cases, you're looking to reach a specific community with its own unique needs. Use your pharmacy POS system to identify your best sellers. Look for trends in this data. Like a department that way outsells all others. Make sure you're requesting and monitoring customer feedback to understand not only what your customers love about your pharmacy, but also what they think you could do better. If you know and understand your audience, it's much easier to be confident that your pharmacy offers the absolute best products and service.
In addition to knowing what your customers want, you also need to play to your strengths. Emphasize anything and everything that makes you stand out from the competitiaton and take steps to let your customers know just how awesome you are at whatever it is that sets you apart. Do you have the biggest gift department? Perhaps the most diverse selection of supplement options? Maybe a stellar Customer Loyalty Program? Or the best soda fountain in town? It's easy to be enthusiastic about things that you know you do better than anyone else. So go ahead, get excited. Ask customers that come in if they've checked out your gift department. A quick question during the transaction not only reminds customers you are more than a place to pick up prescriptions, but also helps to show that you have confidence in your business.
Finally, you can do something that not every advertiser for every major ad campaign can. Believe in what you do, and in the products and services you offer. This doesn't just mean understanding the need for a place where people can have prescriptions dispensed by a pharmacist and pick up much needed over the counter medications. It means believing in, and being passionate about, those things that make independent pharmacy so wonderful. Personalized care and counseling, disease state management, expert staff, unique product lines and whatever else you can think of that defines your independent pharmacy. If you don't believe in your business, it will show. From the commitment of your staff to the retention rate of your customers, a lack of confidence in yourself and in your pharmacy's mission will be apparent and impact your bottom line.
So this coming week, remember to shout it from the rooftops. Your independent pharmacy is the best in town and you're happy to show everyone why. Just like happiness is contagious, your confidence will catch on and you'll see a positive change in your pharmacy.
Karen Deckard came to RMS with a background in retail and customer service, and was initially brought on board as a Sales Assistant and managed IIAS certifications for RMS's pharmacy POS customers. Today, Karen works as a Customer Success Manager, striving to provide independent and institutional pharmacies with the tools and resources they need to succeed in today's competitive pharmacy market.