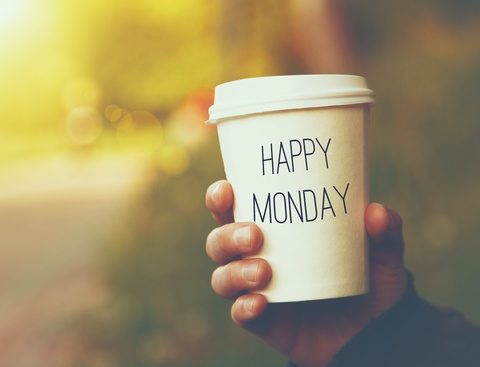 I don't often get the Monday Blues. Honestly, with two toddlers following me around all weekend long, sometimes adult time come Monday morning is a welcome change. (I love my kids but there's only so many times you can read Curious George and The Dump Truck without losing tiny bits of sanity.) One exception to this is often times the Monday after Thanksgiving. Something about copious amounts of leftover turkey and the knowledge that holiday crunch time has officially arrived makes me want to go back to my couch.
We can all go through the motions of our workday and power through. But we really are better off if we can find a little bit of motivation. Especially with the holiday season upon us, giving a little bit of extra each day will go a long way. Luckily there are a lot of great articles out there on how to get out of whatever slump you might find yourself in. I thought that instead of adding to your undoubtedly long list of to-dos this Monday morning, I'd share one of my favorite articles that talks about ways you can get motivated, even when you don't want to.
Getting a good start to your week is important. Take a moment to reset and find the motivation strategy that works best for you . Then stay tuned to the RMS blog this week and throughout the holiday season for all kinds of motivation, tips, tricks and hacks to make your pharmacy more successful than ever as we near the end of 2016.
{{cta('28204f59-3e06-4cbd-a36c-33624f91cecc','justifycenter')}}