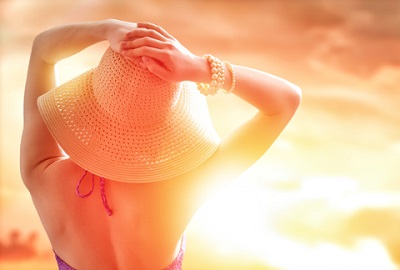 I'd be pretty willing to bet that if your independent pharmacy carries sunscreen, it's been a pretty big seller of late. (Especially if you happen to be located in the Pacific Northwest where unusually hot weather is making most of us feel like we're melting.) Even though studies show that a majority of Americans don't use sunscreen, beach goers, campers, vacationers and tourists are prime candidates to stop in at the local pharmacy to pick up this necessity during the summer months.
I encourage you to do a little creative product placement if you haven't already. Take a product that people come in looking for, such as sunscreen, and put it on an easily seen display (end caps work great) with other products that customers might need. Fill the endcap with Aloe, SPF lip balm, bug spray,your favorite 3 or 4 types of sunscreen and whatever else you can think of. If you carry outdoor supplies like sunglasses or pool toys make sure that they are close by. You could even put up an informative poster on why the use of sunscreen is important.
BONUS IDEA – Make sure you are reminding your customers that any sunscreen over SPF 30 qualifies for FSA spending!
You'll be able to boost your pharmacy sales with a very minor adjustment to your store layout.