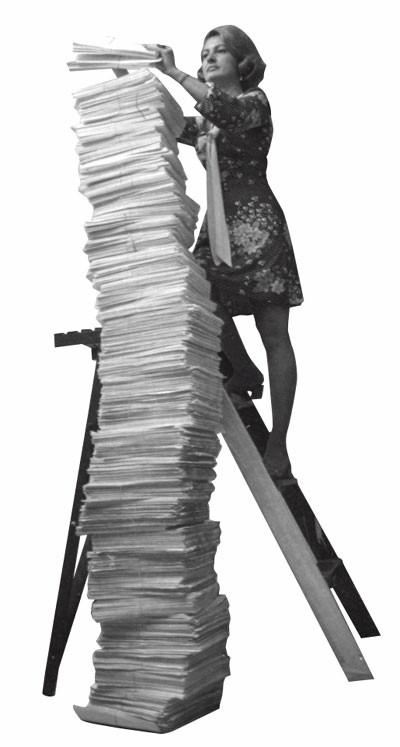 I had to smile this week when I saw that the Trapper Keeper was making a comeback. Until now, I'd completely forgotten that such a thing had even existed, but back in my elementary school days, a Trapper Keeper was one of the coolest school supplies one could have. However, this old school organizational tool is getting a face lift for the modern age and has been rebooted to fit today's more technology oriented organizational standards as an iPad cover. In an era where many kids can operate a smart phone or tablet before they can walk, this cool and kitschy reminder of days gone by has regained some of its relevance.
Just like a classic Trapper Keeper would be laughed at if presented as a viable organizational tool, having outdated technology and business tools in your pharmacy can be just as laughable, and have a much more deleterious effect on your business.
The technology that you use in your store says a lot about you and, believe it or not, can have a major influence on the way your customers perceive you and how successful you are at building long lasting relationships with those customers. In a 2013 survey, 90% of those surveyed said that use of outdated technology in a business could cause them to take their business elsewhere. That's a pretty high number and a large amount of business to risk in an already competitive market.
For many consumers, the aversion to outdated technology may just be superficial. With sleek ultra-modern smart phones in the pockets of most consumers, walking into a business running on obviously old systems just gives us a bad feeling. We wonder, if the computers here are 10 years old, what else around here isn't quite up to date? Superficial or not, these image focused customers can't simply be ignored and they'll react positively to a business that obviously takes pride in maintaining a clean and modern image.
Your more technology savvy customer will react negatively to outdated systems for completely different reasons. Many older computers run operating systems that are no longer supported or secure, which increases the risk that your business will be compromised and experience a breach of secure personal and credit card data. Of course it is possible for an older system to run securely, but the more modern your technology scheme is, the more faith those security conscious customers are likely to have in your pharmacy's ability to protect their information.
Finally, up-to-date and modern technology in your pharmacy helps to show your customers that you respect their valuable time by investing in your businesses continued ability to run smoothly and efficiently. While sometimes it is true that slow and steady wins the race, when it comes to how well the systems in your pharmacy run, faster really is better.
Although it does seem that all things retro eventually do come back on trend sooner or later, when it comes to your pharmacy technology, you'll definitely be better served by maintaining a streamlined and contemporary strategy. My best advice? Keep that old school hometown service that your customers love, but make sure your technology is cutting edge. Take a moment to check out the modern solutions that we offer at RMS. With small form factor computers to save on space, attractive all-in-one touch screen systems, and handheld mobile options, we can help you make updating your pharmacy crazy easy.
Karen Deckard came to RMS with a background in retail and customer service, and was initially brought on board as a Sales Assistant and managed IIAS certifications for RMS's pharmacy POS customers. Today, Karen works as a Customer Success Manager, striving to provide independent and institutional pharmacies with the tools and resources they need to succeed in today's competitive pharmacy market.