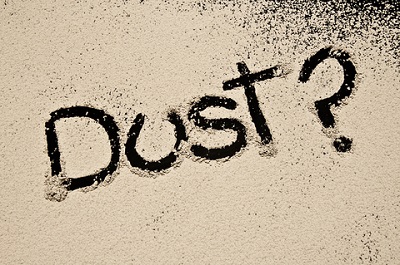 A sneeze may be a common occurrence in the pharmacy environment. But if the cause is not from a cold or allergies, and is instead triggered by a layer of dust on your shelves, you might have a bigger problem.
Believe it or not, I'm not talking about cleanliness. (Although I'm a firm believer that a clean retail environment is of the utmost importance.) That layer of dust on a pharmacy shelf is probably an indicator that there's a problem with how you're managing the inventory in your pharmacy.
If the product on that shelf was managed properly, you wouldn't be waging a war with dust bunnies. Instead, pharmacy staff would constantly be facing and restocking product inventory.
So for now, it's time to put away your dust rag and tackle the bigger problem in your pharmacy. Inventory control. Here are 3 things you need to have in place to kick off a successful inventory management program.
Proper Counts – The first step in any inventory control plan is knowing what's in your store to begin with. Without that baseline to work from, nothing you do to try to better manage inventory will actually have any meaning. When you start your inventory management program you should complete, or have a vendor come on site to complete, a full inventory scan. After that, it's much easier to maintain regular inventory scanning by doing active recovery in one section a day or one section each week to make sure you have accurate up to date counts all the time. Invest in a handheld unit that you can use on the floor for inventory counts. Some units are tailored for the sole purpose of inventory management and some have other functionality, like transaction processing capability, built right in.
Product Movement Monitoring- Once you have your inventory accurately recorded in the system, you can start to monitor product movement and actually respond to what you are seeing. Properly managed inventory means that you'll no longer risk having an empty space on the shelf because you sold out of a product. As a product sells you'll be able to restock it appropriately. You also won't risk reordering product that you don't need because it isn't selling. Product that isn't moving can be identified and altered as needed. You'll also be able to identify inventory shrinkage when your POS system shows different inventory counts than the latest inventory scan.
Training – Beginning an inventory management program is a major undertaking. Implementing it incorrectly, or incompletely, could just make things worse. Invest in some training time with your POS provider. They can help you with implementation, provide setup advice, and make sure everything is all set so that ongoing inventory management is crazy easy as possible.
There are two major truths that any pharmacy with a sizable retail front end needs to face. First, not having product in stock can lose you customers. They'll go elsewhere to find what they need and they won't come back. Second, old, dusty, outdated inventory may make customers rethink their purchases. The best way to solve these problems is with integrated inventory control through your pharmacy POS system.
{{cta('55e72322-a519-4949-885e-bf97197a7ded')}}