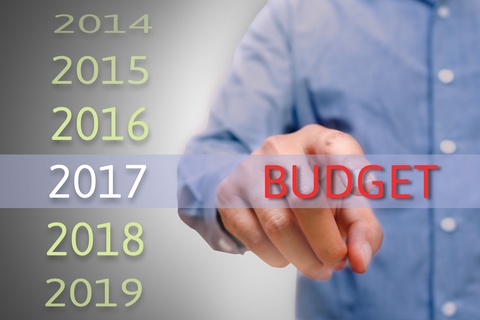 As I looked at my calendar this morning, I realized that the rest of my year is going to fly by. Between travelling, weekend events, and visiting family, 2017 will be at an end before I know it.
You may have a schedule that looks pretty similar. And on top of that you get to add holiday season hustle & bustle along with cold & flu season. It may feel like you barely have time to breathe. I hate to add yet another to-do to your list, but there's one more thing you need to evaluate as the year starts to draw to a close. Does your 2017 budget have some room left in it, and should you use that room to make some upgrades to your pharmacy POS setup?
Here are a few things to consider as you start to take a closer look at wrapping up 2017.
Credit Card Acceptance – Year end is a great time to evaluate your credit card processing relationship. Regular rate reviews are always a good idea but you can also take this opportunity to take a look at functionality. Especially with the availability of technologies like EMV (Chip card readers), P2PE (Point-to-point encryption) and NFC (Contactless), you may want to investigate what solutions are available today. There are a number of different options available, so if you're looking to invest in new card acceptance technology, we can help get you started now or planning for 2018.
PC Upgrades – It's tempting to let your computers go until they die. Just like a battery, when it runs out of juice, you just replace it, right? Well, in reality, it's a little more complicated than that. Not only would you have to deal with unexpected expenses, you face being down a system while you obtain a replacement and then having to make time to get your system back up and running. Planning for major hardware replacements, like PC's is so much easier. If your computers are 3 or more years old, it might be time to consider pro-active replacement. Then you get to plan for the expense and for the replacement time. And you don't have to deal with the headaches of reduced performance as your PC's age. It might seem like extra work and expense now but it will save you time and frustration in the long run.
Something extra – If you've been thinking about changing things up in your pharmacy, now is the perfect time to act. The EvolutionPOS V2 tablet makes a great addition for curbside pickup, or just having an extra register around for when it gets busy. Implementing a loyalty program is another great addition, and the busy season is a great time to kick things off.
Every dollar that's spent in your pharmacy goes through the point-of-sale. Don't undervalue the importance of your POS system. Investments that you make here will go a long way towards the success of your pharmacy.