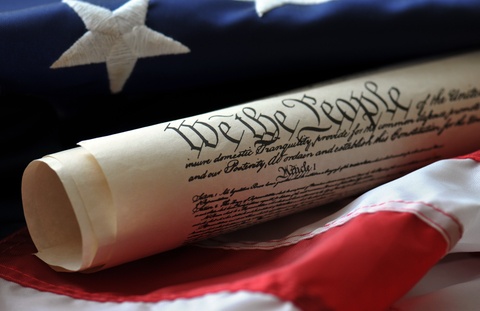 Every holiday, we usually share some well wishes for a happy and profitable day. And while I do hope that you're heading into the Fourth of July weekend with plans for some well deserved time to spend with friends and family, I thought I'd do something a little different this year and hand the stage over to two of our support technicians, Greg Howard and Dan Bonen.
Happy 4th of July from RMS!
Independents Day
Written by Greg Howard, RMS Senior Support Analyst Greg Howard
As we celebrate Independence Day with friends, family and loved ones, I'd like to take a moment to explain why my family also salutes "Independents Day."
One of the reasons I love working for RMS is that our company cares deeply about and supports independent pharmacies, but in my family we take it much further.
When my two teenagers want a snack, a soda pop, or maybe an ice cream cone, they ignore the nearby 7-11; they go to B&B Market or Lil' Q, both of which are corner convenience stores owned by local families. We have a Walmart 24/7 Superstore 1/2 mile away, but I've shopped there only 3 times in the last year – twice online (Christmas gifts) and once in the store, which was one of those midnight emergency trips for a feminine hygiene product my daughter needed immediately.
I do most of my grocery shopping at local independents such as Chuck's Produce and FlyingFish PDX, both of which are family owned and offer great products with that extra-special dash of personal service that keeps people like me coming back.
So on this 4th of July I'd like to offer my thanks to all the independent businesses in the world, including all our independent pharmacy customers here at RMS, for keeping personal service alive and well in America.
It's hardworking people you who make our country great.
Some Thoughts From the Heart
Written by RMS Support Specialist, Dan Bonen
Recently, I took my first vacation in 2 years to spend time with family that lives just over 20 hours away from Olympia WA. I hadn't visited with my family in the 2 years that I have been working out here as there was much change and settling in to be had. Although this was a long time to be away, it also taught me the value of family and staying in touch.
I scheduled this trip in June instead of July as the middle of South Dakota is known for heat and humidity in the summer and I wanted to beat the "crowds" that would be out fishing. That does not take away from the point of what most of you have planned for this July 4th. Many of us take for granted how much family means to us especially when you are around them. Living 1200 miles away has made me miss my family more than many would have expected. This week was filled with laughter, celebration, and of course lots and lots of fishing. I left that week not wanting to go back to work, not wanting to make the drive (next time I might fly), and over all missing them as soon as I was 10 miles down the road.
I urge each of you to look at your family and just keep in mind how much they actually mean to you. Keep in touch with them if you have to move away or can't visit often. Celebrate with them and have fun. We all rush through life trying to make sure work is done and forget that we need to take time away to make sure we have fun and enjoyment with family and friends.