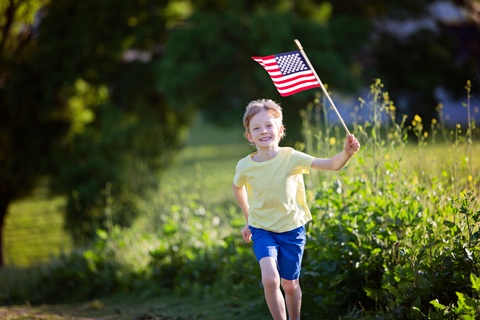 In 2017, Americans spent of $7 billion on Fourth of July festivities. From all of your Fourth of July cookout staples to road trip money and fireworks, consumers spend quite a bit celebrating Independence Day.
While many businesses close their doors or modify hours, many RMS customers will be busy selling sunscreen, bug spray and other sundries on the fourth and throughout the weekend. So whether you're set to enjoy a quiet weekend or stocking the store for an increase in business, we'll keep it short and sweet with a few quick reminders that will help any time you have a potentially busy event to prepare for.
Remember to set up your weekend promotions in advance – There's no reason to wait until the last minute to set promotions in your point-of-sale system. You can set start and end dates so that all you have to do is set signage before your sale begins.
Keep an eye on stock. Using movement reports, you can identify your seasonal best sellers. If you're running inventory control, you should be able to easily keep stock at appropriate levels. If not, make sure you are actively checking stock on popular items.
Review your numbers from last year – know what to expect for the weekend ahead so you can staff appropriately, adjust hours if needed, etc
So go ahead and find some time away from the store. Spend time with family. Enjoy something yummy off the grill. Watch some fireworks. You'll be worry free because you got it all handled ahead of time!
From all of us at RMS, we wish you and your family a safe and happy Fourth of July Weekend!