For the past couple of months, I've been writing a lot about making the most of the holiday season when it comes to the retail side of your independent pharmacy. Having been in and around retail since I was old enough to work, it's easy for me to become focused on that one aspect of the holiday season and maybe neglect the bigger picture.
But today is Thanksgiving, and I hope you, like me, have the opportunity today to step back, take a breath, and enjoy time with your loved ones. I hope that the day is filled with family, friends, good food, laughter and all of the things that make the holiday season so special.
For our part at RMS, we want to take this opportunity to give thanks to each and every one of our wonderful customers and their staff. Without you, RMS would not be the company it is today and each of our Thanksgivings might look very different. So while we spend this day with our families, we also wish our RMS family the happiest of Thanksgivings.
Cheers to a wonderful 2013 holiday season!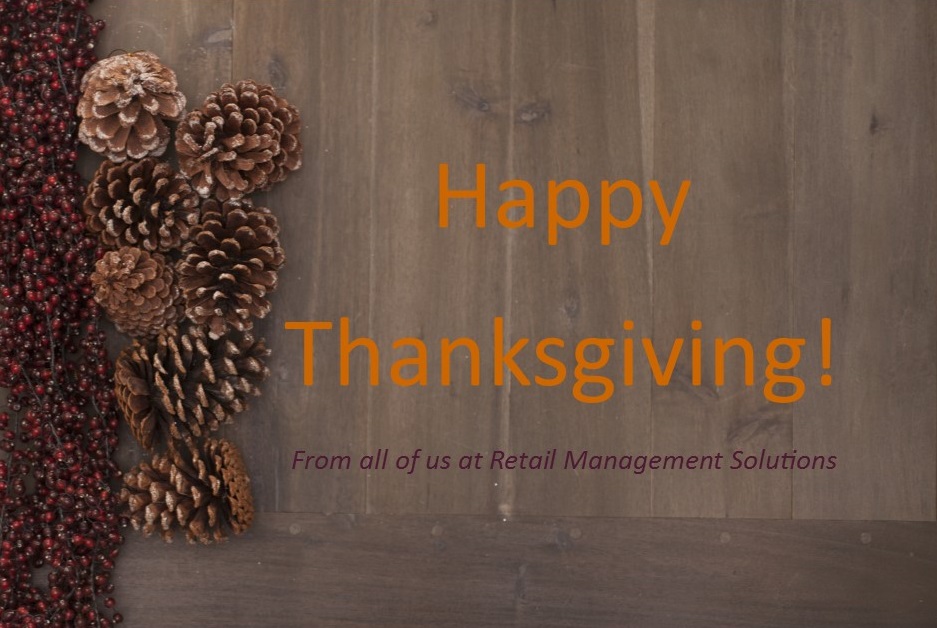 Karen Deckard came to RMS with a background in retail and customer service, and was initially brought on board as a Sales Assistant and managed IIAS certifications for RMS's pharmacy POS customers. Today, Karen works as a Customer Success Manager, striving to provide independent and institutional pharmacies with the tools and resources they need to succeed in today's competitive pharmacy market.