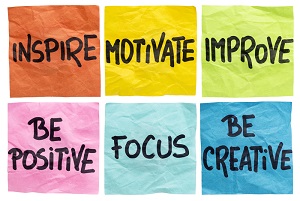 As a teenager growing up in middle America, I can't say I had many worries, except if a boy liked me, or what grade would I get in one of my classes, or what my friends and I were going to do on Friday night. I had both my parents, my Dad had a good job, we had a comfortable home, and the refrigerator was always full. Parents provided whatever we needed. I did not have what I would call adversities in my childhood years, except for maybe my older brothers telling me I was ugly or weird.
Recently I had an opportunity to attend a ½ day leadership conference here in the Olympia, WA area that was a simulcast event with 3 different but notable speakers. One of the speakers, a young lady name Liz Murray, made a huge impact on me. She grew up in a poor neighborhood with parents that were addicted to drugs. She told us that at the first of the month when they got their monthly welfare check things were good, they would go and get the drugs her parents needed to feed their habits, and they would then go and buy groceries, not a lot, about $30 worth. For the first few days, everything was good. They had food to eat and their parents were able to feed their addiction. But by day 10, the food was gone, and she and her sister would go door to door through their building where they lived. They would try and smell any kind of dinner cooking, and if it was an agreeable odor, they would see if they could get invited in. But by the end of the month, even the neighbors didn't have any more food, and they went without. She said she just thought that's the way it was. She still thought she was fortunate to have a father who would take her to the library and have her read all sorts of books. When she would spend time with her Mom, they would talk about her Mom's dreams.
About the age of 15, they were kicked out of their apartment. Her mother fell sick and was hospitalized, due to the habit of sharing needles and years of drug abuse. Her sister went and lived with a friend and her family. Her Dad was living in shelters, and she lived on the street. Sometimes she would find shelter in the subway, sometimes she was able to crash at a friend's apartment.
At about 16, her Mom passed away. Feeling depressed, she was spending time with friends to find solace. The friends were complaining about different issues with their parents. Liz says it was in that moment, a light bulb that went off in her head, and a thought occurred to her, "one day your dreams will still be inside you". At that point she decided she needed to go back to school and graduate high school.
Liz went to several high schools trying to get accepted, and the day she went to what may have been the 29th school, she thought "What If". "What if" this one accepts me? "What If" I can get all A's? She did not want to settle for a GED. She wanted to graduate high school. As it turns out, this school said yes, even with the fact she had only earned 1 credit in high school, and she needed at least 39 more. By the time she started her high-school education she was 17. Liz continued living on the streets during her high school years, without anyone knowing.
Her senior year, she wound up going on a field trip to Harvard. It left such an impression on her, she decided that is where she wanted to go to college. She found out that The New York Times had an essay contest that would provide a 4 year scholarship. She applied, and sure enough, she was one of six winners. Fast forward to today, she's graduated from Harvard, and is continuing her education with post graduate courses with the goal of earning a Doctorate in Psychology. Her story is truly an amazing one, and if this story sounds familiar, it was even told in a Lifetime Television movie, "Homeless to Harvard".
Her "What if" attitude inspired me, as well as her appreciation for what little she had growing up. Liz kept on swimming (think Dori, the lost fish, from Disney's Finding Nemo, trying to find her way home); and she wants to give back. Today, Liz founded and directs Manifest Living, a company that empowers adults to create lives that are meaningful to them. She started speaking at high schools across the country to inspire kids to overcome their adversities, and how important education is. She continues to speak all over the world to inspire others to transform their lives.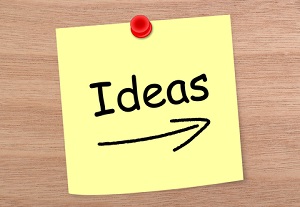 So what does this have to do with your pharmacy? We talk to pharmacies all the time who voice their concerns about business being slow, margins shrinking, insurance companies hassling them. Consider this: "What if" we try doing something new? A new sales approach in your pharmacy? A new marketing promotion? A new way to reward loyal customers? A new customer service offering? New ways to gain new customers? Can you be like Liz? Don't feel you have to do it alone – collaborate with your employees and ask some of your loyal customers for suggestions. Use the people you know. How do you see yourself and your business as being part of your community? Remember as one person you may not be able to do a lot, but as a community you can accomplish a lot. What are your dreams? Remember – always count your blessings and, even in despair, there are gifts to be found. Ask yourself, "What difference am I making?" Never forget – everything we do has an impact.