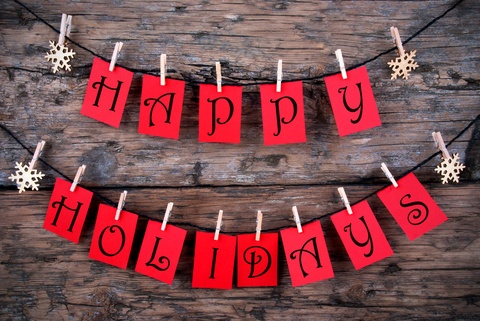 When I first start pondering the holiday season, it's usually because of work. How can we at RMS help retail pharmacies get the most out of the holidays? And what can we do to make our customers lives easier during this busy time of year? This usually starts sometime in late September and continues until the clock strikes midnight on January 1st.
But this year, I got a gentle reminder that it might be time for all of us to turn off the profitability, efficiency focused mind set, and just enjoy the holidays with our families.
You see, my 2 ½ year old boys are obsessed with Dr. Seuss Books. Usually it's "The Lorax", or "Horton Hears a Who", but a few days ago, I talked them into giving "How the Grinch Stole Christmas" a try. And as always, when I read a Dr. Seuss book for the first time in many, many years, I'm reminded that I probably learned a majority of my early life lessons in those pages.
I hope your holiday season, which will soon be coming to a close, was profitable, and that the New Year comes with big plans for improvements and aspirations for growth. With that in mind, I thought we could all use a little push from the Grinch to remember what the holiday season is about.
"Then the Grinch thought of something he hadn't before! 'Maybe Christmas' he thought, 'doesn't come from a store. Maybe Christmas… perhaps… means a little bit more'"
From the RMS family, we wish you the happiest of holiday seasons. Whatever your plans for celebration (or not), we hope that you get to spend these last days of 2016 in whatever way makes you the happiest.
And don't worry, whenever you are ready to start planning for 2017, we'll be here!
{{cta('416b0979-9c0e-48ab-9395-546a9dbe281f','justifycenter')}}