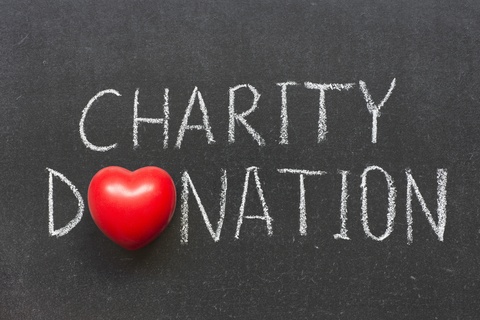 Running a business today isn't just about what you sell. In fact, it's probably less about what you sell than it's ever been before. More and more, customers are looking to identify with the companies they do business with. They want to understand what drives your business and learn your story.
Customers also want to know that the money they spend isn't just lining pockets, but actually doing some good in their community. This is where charitable giving in your business comes into play. A 2015 study showed that 70% of millennials state they'll spend more with companies that support charitable causes. This isn't a number that can be ignored, and it's not the only benefit to charitable giving.
Not only can giving back drive business, as this article outlines, you can also expect happier employees and better brand awareness in your community.
There are obviously a lot of reasons to make charitable giving a part of your business plan. But all that being said, managing one more program in your pharmacy might seem like one thing too many. So instead of adding another expense, or exchanging one to do for another, why not take something you're already doing in your pharmacy, like building customer loyalty, and change it up a bit to support your community?
We all know the basic customer loyalty model. Spend money to earn points to get discounts on future purchases. But as consumer behavior changes, loyalty programs are also changing. Many businesses now offer you the opportunity to donate rewards earned. It checks all the boxes of a good loyalty program and allows your customers to partner with you in giving back.
The only catch with this type of model is being able to easily track donation amounts. Or at least, that used to be the case. Now, using the RMS Customer Loyalty module, you can easily transfer loyalty points from customers to a charity account. So, whether you're doing a special donation drive, or you make charitable giving a standard part of your rewards program, transferring that $5 reward to an account for easy tracking is crazy easy. You can even create multiple accounts and allow customers to choose the organization they'd like to donate their rewards dollars to.
Here's an example. Say you sponsor local military personnel stationed overseas and you want to send them care packages. You promote that your customers can donate their points to support the cause. Then you can have someone shop around the store using points to purchase items that you pack up and ship. Win-Win!
If you don't have a customer loyalty program today, check out our free E-book to get started. Building a top notch loyalty program tailored to meet the needs of your pharmacy, and your community, is easier than you might think.