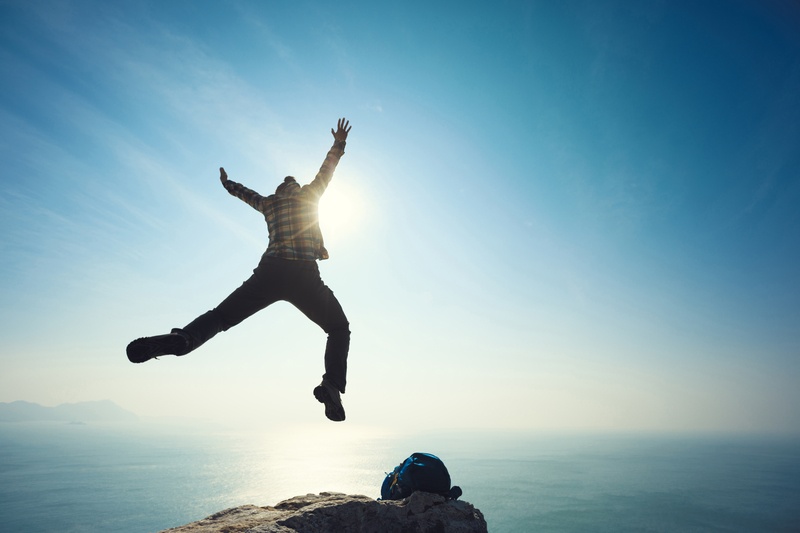 Have you ever looked over the edge of the cliff, took a small step back and then a GIANT leap off the cliff into the water?Not only is this one of my favorite summer pastimes, it is also exactly how I feel with this new adventure in life. I have left the quiet, slow paced eastern Washington, and jumped into this crazy, fast paced (filled with traffic!!) lifestyle here in western Washington and started a new career with RMS.
In my many past adventures, I had never even given a second thought to retail POS systems, and even less than that to pharmacy POS systems. But while I was on the hunt for employment in this beautiful town, I found a company that sounded amazing. A small, veteran owned business that was the leader in Pharmacy POS systems. So, I took a chance – it seemed way too good to be true! A business that cared about your family and your life outside of work? Sounds like a Nigerian prince story, right? But I got through the first interview, and was totally surprised when I got a phone call to come into an actual office for a second interview. During the interview I was amazed to see a beautiful building with wood beams and real down to earth people! I crossed my fingers and laughed my way through the interview. I was sure the job was mine. But instead of getting a call saying I got the job, I had another interview. By this time my nerves were shot. I had to rock ANOTHER interview. I wasn't sure I had it in me for a third time. Thursday morning came, and I drank my coffee while I did the unthinkable, I bombed the questions. I got off the Skype call and kicked myself.
Fast forward to my first day… I arrived 10 minutes early, coffee in hand- just to find out the rest of the new employees were already started on the tour. AAHH. So much for best foot forward! Then we sit down to start our morning training, and I realize that even though I thought I was technologically savvy, I am not. Not at all. I'm hearing this talk about processors and hardware and it all started sounding like Japanese. Over the next couple of days things went by much smoother, while my brain-washed belief of slacks and heels to the office everyday was getting pushed out by a doctrine of jeans.
Just when you think that everything was uphill from there, came day 6. I was doing my job, getting through the little tasks that are handed to me, when all the sudden – it's noon, I haven't had lunch yet (I was getting a little Hangry lol) and I'm being bombarded with tasks when I hear a question that I hadn't heard yet. "Did you change the customer order status?" What? What do you mean? Is that really a thing?? OMG… While my messenger was annoyingly chiming, my eyes filled up with tears. I was pretty sure I had messed up enough orders that I was never going to be able to fix my mistakes. But first, I had to pull myself together. I took off my headset, locked my computer and took off (before the tears actually fell in front of anyone). I sat in my car and gave myself a pep talk while I scarfed down my sandwich. It didn't completely work, but it was enough to get me through the day. I came back in with my head held high, ready to fix my mistakes. I soon realized it wasn't really that many that I messed up, and it only took about 45 minutes to fix.
It's been 2 weeks now, and I still come to work every morning with a smile on my face, wondering how I got this lucky to work at such an awesome company. I've met a few customers that always brighten my day, and I still think that my co-workers are all pretty cool people and someday I might even understand their LEGO stories, or the lingo they use when talking about video games. While everyone will be tired of hearing my footsteps walking to their doors before I have all of this down, I know I will get it. I know I will be able to rock this new adventure. I know that I will be part of this amazing team. And I am so glad that I took that GIANT leap.
Editor's Note – Please join me in welcoming our new sales assistant, Cassie Castillo!