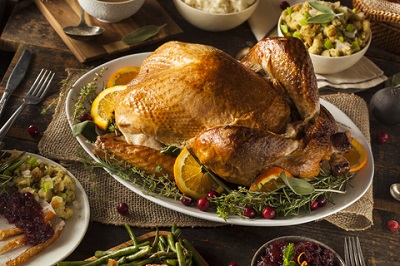 Anyone who is cooking a Thanksgiving Day meal is busy preparing the menu. Visualizing that Thanksgiving Day bird, surrounded by dishes of stuffing, mashed potatoes and cranberries. We're remembering what we had last year, and perhaps thinking about trying something new this year.
We put hours of thought and days of preparation into a meal that lasts a couple of hours (including dessert!) at most. But in retail, what comes after Thanksgiving lasts for an entire month, and can impact your independent retail pharmacy's bottom line for the entire year. So as we start the count down towards black Friday and the official kick off for the 2015 holiday season, it's time to start planning the holiday menu for your independent retail pharmacy.
Luckily for us, we can ask the same questions that we ask ourselves when preparing the menu for our Thanksgiving Day feasts. Feel free to copy and paste this quick questionnaire to help you plan for the holidays in your pharmacy.
What did I do last year?
What worked that I should keep?
What didn't work that I won't do again?
What expectations do my customers have, and can I risk not meeting them? (Like if you suddenly decided to serve Tofurkey instead of the traditional turkey to a group of decidedly non-vegetarians… would your family ever let you cook Thanksgiving dinner again?)
What can I do that's different this year?
What specials, events, or promotions can I offer that will make my independent pharmacy stand out?
Were there any glitches with my pharmacy technology that I need to resolve before Black Friday? (You can't cook a turkey with a broken oven.)
How can I make this year better and more profitable than last year?
This doesn't have to be hard. Repeat what worked and don't repeat what didn't. Sure, it's the week before Thanksgiving week, but like a good Thanksgiving dinner, you can't wait until the last minute to plan. If you do, your customers will be upset, and you'll be eating Tofurkey, or worse, Turkey Spam for Thanksgiving!
What things have you found that worked in your pharmacy to drive sales over the holidays? I welcome your tips!