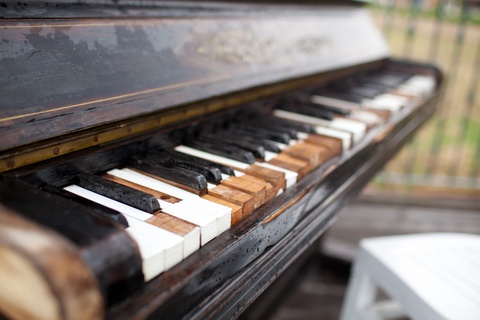 In 1975 Pianist Keith Jarrett preformed at the Koln Opera House in Germany. The sold out show was the first jazz concert ever to be performed at the opera house but it almost didn't occur. Upon arrival at the opera house, Jarrett found that the piano he had requested was in terrible shape. Being out of tune was the least of its problems. He almost walked away from the show entirely but the concerts organizer, a 17 year old by the name of Vera Brandes, begged him to stay and he agreed.
Despite the obstacles, the recording of the performance that Keith Jarret delivered that night went on to become the bestselling piano album in history.
So why share this story with you? Well, sometimes, we have to embrace the mess that we get handed. While Keith Jarrett had the choice to walk away from that performance, most of us don't get that choice in our daily lives. But even if we do, maybe walking away really isn't the best option. Messes help us to create, learn and innovate. They make us better.
At RMS, we believe that the challenges pharmacy's face today have solutions. Even though it sometimes seems like chaos, we think that there's a way through it all that can make your pharmacy more successful. So while we applaud everyone who takes the initiative and tries to play that unplayable piano, we also know that you don't have to go it alone.
Co-Authored by RMS Implementation Specialist, Matt Mosley