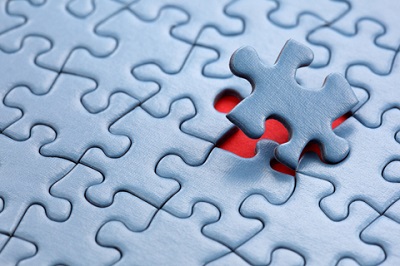 Everything should do more. That's the trend. From watches, to phones, to home appliances. If there isn't some sort of dual functionality it doesn't fit the bill.
Sometimes, things with dual purpose are fantastic. Take all in one PC's for example. When used as part of your pharmacy POS system, a computer with built in touch screen monitor and fingerprint reader for secure employee login saves space and modernizes your pharmacy. Or if you're going mobile, a handheld register should definitely combine multiple functions in one device.
But is multi-purpose always a good thing? Definitely not. Especially when it comes to working with vendor partners, you want someone who not only understands your market, but has unparalleled expertise in the role they play in your pharmacy business.
Often times, we are asked why the RMS POS system is a better choice than other systems. Specifically, why would anyone choose a solution that stands on its own when many pharmacy system vendors practically give their POS software away? It's a good question, and we think it deserves some good answers.
Pharmacy POS is important– Every dollar spent in your pharmacy goes through your pharmacy POS system. It's an important part of the technology scheme in your pharmacy and it shouldn't be an afterthought. So whatever POS system you buy, it should be well thought out and built to meet your needs. Not a free gift with purchase or add on convenience.
Flexibility– What if you need to make some changes in the future? We're not saying we expect that pharmacies will change their pharmacy or pharmacy POS systems on a regular basis. But what if? When your systems are combined, you won't have the flexibility to just change one. Instead, you'll have to throw everything out and start from scratch. Not only is that hugely difficult and time consuming, it's more costly. RMS POS systems interface with many different pharmacy system vendors and countless other service providers. This gives you the flexibility you need to make changes in your pharmacy without going all the way back to the drawing board.
Expertise – When you call RMS' 24×7 support line and speak to one of our technicians, they are focused solely on pharmacy point-of-sale. The last call they took was about Pharmacy POS and the next call they make will be about Pharmacy POS. This extends to every department at RMS. We think this focus helps us provide your pharmacy with exceptional service.
When it comes to the systems that your pharmacy can't run without, you shouldn't compromise because it might be easier or seem more practical to use a system that does it all. We know this is a hard learned lesson for many pharmacies. Often times we are not the first system a pharmacy buys. Sometimes we aren't even the second. But we are always going to strive to be the very last POS system you'll ever have to purchase for your pharmacy.